A Howard Park Plumber You Can Depend On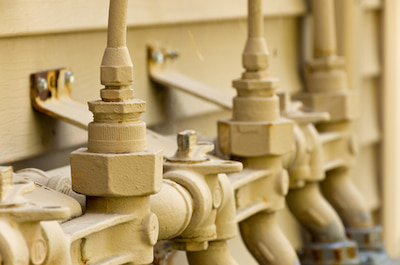 There's no way to avoid needing a plumber for your home in Howard Park at some point, so you may as well be prepared. Savvy locals know to trust Lee Brothers Contracting for the best service around. We're committed to excellence, and that shows in every job we do.
Some jobs are scheduled installs, and others are unexpected emergency repairs. Either way, you can rest assured the quality of work we offer will be unparalleled.
There's no reason to settle for anything but the finest when it comes to the work you receive for your plumbing system. When you find yourself in need of a plumber for your Howard Park home, contact us immediately and get the best return on your investment.
Boiler Repair Experts Taking Care Of Howard Park Clients
When the need arises, and you need a service like boiler repairs - do you know who to call? The time you waste trying to research which local service provider in Howard Park is reliable enough for your home isn't acceptable. Take the time now to do your homeowner to have a company lined up when an emergency occurs.
Local homeowners turn to us for jobs like boiler repairs because we're known for our:
Dependability
Work Ethic
Affordable Pricing
Quality Work
Commitment to Excellence
We're focused on becoming your plumber for life, not just this job. Our standards and work quality are proof enough that we want to be your long-term plumbing and HVAC service provider.
Professional Plumber For Your Howard Park Home
One of the most valuable contacts you can have saved to your phone is the number for a professional plumber. At Lee Brothers Contracting, we're proud to be the preferred local resource homeowners come to when they're in need of an honest and trustworthy service provider. You can rely on us for essential services such as:
Water Lines & Re-piping
Sewer Services
Drain Cleaning
Toilet Installation
Emergency Plumbing
It's impossible to avoid hiring a plumber, so make sure you're prepared to hire the very best because your home deserves nothing less. Call us today and let us show you why we're the preferred choice in Howard Park for plumber and HVAC services.