Milford Mill Relies On Lee Brothers Contracting To Be Their Plumber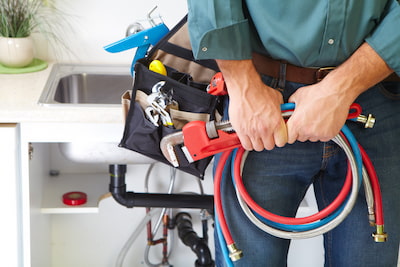 One of the best pieces of advice that we can give Milford Mill homeowners about choosing a plumber is to do a little preliminary research first. Taking the time now to carefully select your professional plumbing contractor will make a significant difference for the future. When you find a contractor who's a good fit for your home, they'll be an invaluable resource for all the future jobs you need too.
At Lee Brothers Contracting, we're proud of the reputation we've earned as a top company in the area for plumbing and HVAC work. With over three decades of industry experience, you can rest assured that we're committed to excellence. We won't settle for anything less than complete customer satisfaction.
You're going to need a plumber for your Milford Mill home for everything from fixture installation service to emergency repairs. Take the time necessary now to make the best choice, and you'll always have a reliable professional to contact for all of your service needs.
Boiler Repair Service For Homeowners In Milford Mill
So what happens when you need a specific service in the Millford Mill area, like boiler repairs? Well, you do the same thing - call Lee Brothers Contracting. Keep in mind that not every plumbing or heating company has the in-depth knowledge that we do about a system like a boiler, so vet your contractor carefully.
As a homeowner, you can expect to run into one or more of the following boiler issues as time passes:
Frozen condensate pipe
Leaks or kettling
Not responding to thermostat
Noises like banging or gurgling
Decreased boiler pressure
Changes to the behavior or performance of your system should never be ignored. Contact us immediately when you need an assessment or repair service.
Milford Mill Residents Trust Us As Their Plumber Of Choice
You'll be glad to know we offer a wide range of services. You can call us when you need a plumber for:
Bathtub Drain Cleaning
Garbage Disposal Installation
Gas Line Re-piping
Sewer Services
Emergency Plumbing
Keeping your home comfortable, safe, and convenient is what we do best. Give us a call in Milford Mill, and receive exceptional service from a local professional plumber!