Plumbing Repair Specialists, Here To Care For Your Baltimore Home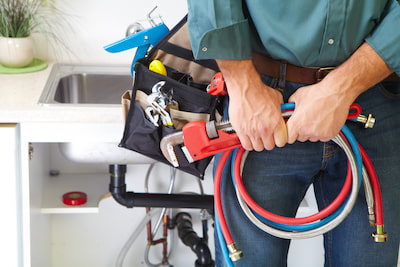 Want to know why Lee Brothers Contracting is a top-tier company for plumbing repair service? It's because we offer excellence in plumbing for everything from bathtub drains to water heaters.
Don't wait to call us before your plumbing becomes a bigger problem than expected. Trust our team to work on all of your plumbing problems and installations. With years of experience in the industry, we can assess plumbing situations, pinpoint the exact problem area, and fix it with ease and precision.
We are always working to gain your complete satisfaction; our entire plumbing repair team is here to be with you, guaranteeing you a job well done. If you're looking to update any of your current plumbing appliances or just want a new plumbing system installed, we can do it in a timely and cost-effective manner.
All of our services are quick yet accurate, so call us now to learn more about what a skilled plumber can do for your repairs and other service needs. We look forward to working with you today!
Facing Off With Common Pesky Plumbing Repairs
If you don't already have a plumber in Baltimore added to your contact list, what are you waiting for? The time to research local options is before you need a plumbing repair, and not in the middle of an emergency. If you wait, you'll end up with questionable plumbing work that could do more harm than good.
We're known for our proficient work and take care of all kinds of household plumbing issues:
Leaking Pipes
Low Water Pressure
Dripping Faucets
Slow or Clogged Drains
Running Toilets
Getting The Professional Service You Deserve
While there's no single homeowner around who wants to deal with plumbing repairs, it's bound to happen from time to time. The essential thing is to have a service provider already in mind so you know who to call when something goes wrong.
At Lee Brothers Contracting, we want to put our 10-plus years of experience to work for you. We are the company you can trust for optimal service for plumbing repair in Baltimore, so call us today.