Lee Brothers Contracting: Guilford's Reliable Plumber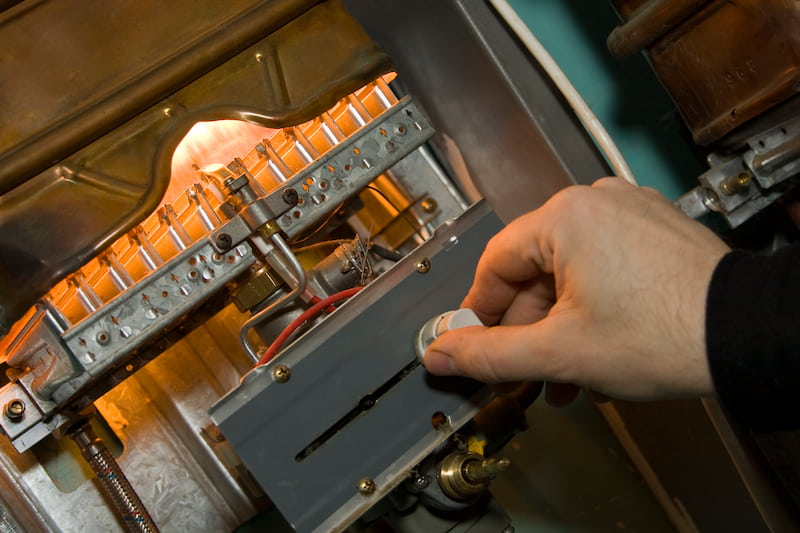 Who do you trust to take care of your family's plumbing needs? Any plumber in the Guilford area that picks up the phone? We hope not! That is a surefire way to not only get ripped off but put your family and your home's comfort systems in danger. When you need plumbing and HVAC services for your home in Guilford, you should only work with a reputable, licensed, and insured plumber like Lee Brothers Contracting. This will not only make it so that you aren't liable for any injuries that may occur, but it ensure that the plumbers that come into your home have the training and tools needed to do the job you hire them for.
Not only are our Guilford plumbers experienced and reliable, but our company stands behind the work they do, ensuring your satisfaction at every turn. From the excellent customer service, our entire team provides – both staff and technicians – to the reliable repair and installation solutions we provide our customers, you can rest assured that when you choose Lee Brothers Contracting as your plumber, you and your home are in good hands.
Choose Our Expert Plumbers For Service In Guilford
You and your family rely on your plumbing system every day. If your fixtures or appliances aren't working, you and your family can't enjoy your residence to the utmost. At Lee Brothers Contracting, our Guilford plumbers are here to help with all your plumbing repair, installation, and replacement needs. Our professionals have the skill and experience necessary to keep your plumbing system in the best condition possible at all times.
Our highly skilled experts have been in the plumbing business for over 30 years, and we are adept at both major and minor plumbing repairs. The one constant in everything that we do is our goal to achieve complete and total customer satisfaction. When you hire us for your plumbing repair needs, we will bring this dedication to excellence to the task for you.
Call Lee Brothers Contracting today if you need to hire a professionally licensed plumber to conduct plumbing repairs in your Guilford home. Our courteous staff would be happy to take your call and to assist you in any way that we can.
We're Guilford's Choice For Boiler Repairs
Boilers are one of the least common types of heating units, but they can be an exceptionally efficient and effective heat source for your home. You must regularly have regular maintenance and repairs performed by a professional. To guarantee the longest lifespan and highest efficiency for your boiler, we recommend that you have a tune-up performed once each year, preferably in the fall, before you're heating your home regularly. Without this attention, your boiler can quickly decline in efficiency, which will increase your heating costs. Plus, your boiler will need more frequent and more complicated repairs without regular maintenance. At Lee Brothers Contracting, our Guilford heating contractors can provide you with high-quality boiler repairs whenever you encounter any problems with your home unit. We'll be able to do whatever it takes to help you ensure that your boiler is always performing at its best.