We Work With Boilers In The Greater Baltimore Area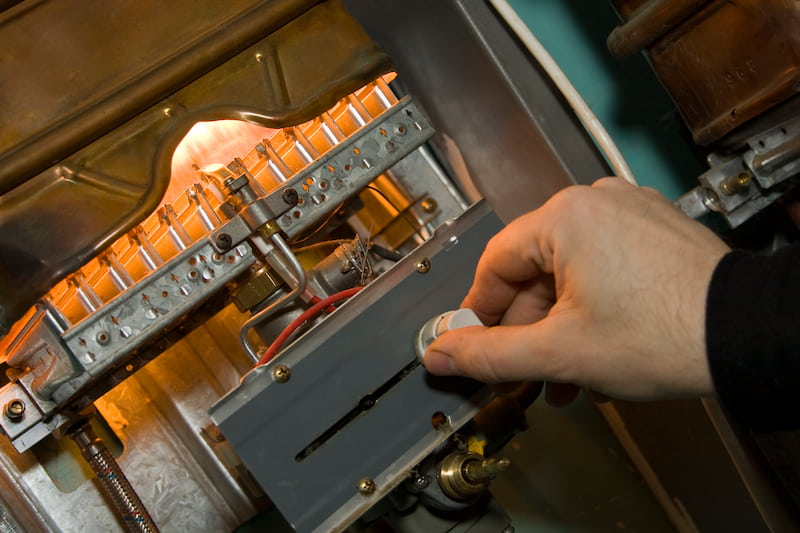 Service in Baltimore for boilers is standard because so many local homes rely on this type of heating system to stay comfortable all through the winter. Going without heat isn't an option when the cold weather moves in, and you need Lee Brothers Contracting on your side to take care of any services. We have over three decades of expertise in the industry and are committed to providing each customer an outstanding experience.
It's crucial to have a reliable and honest heating contractor whether you need service for furnaces or boilers. You'll be glad to know that we can take care of either type of system. Our focus is longevity and peak performance which is achieved through skilled professional work.
Please don't take chances or settle for inferior work when it comes to taking care of your heating and cooling system. The health and well-being of your loved ones depend on the work quality you receive, so contact us for the very best.
What Are Examples Of Typical Boiler Problems?
When hiring a heating contractor in Baltimore, the first question to ask is if they work on boilers. Don't make the mistake of assuming all local HVAC companies service boilers.
At Lee Brothers Contracting, we proudly take care of boilers and want to educate homeowners about common potential problems they may run into:
Leaking from corrosion
Leaks from pressure valve malfunction
No hot water due to thermostat issue
Frozen pipes leading to blockages
Low boiler pressure
Getting The Most From Your Boiler
As industry pros, we encourage our customers to take such good care of their heating systems they don't need to call us for frequent repairs. While we're glad to help with installation, repairs, and maintenance, we still want to promote upkeep so you get the best performance and longevity from your system.
Schedule annual tune-ups
Prevent pipe freezing
Bleed the radiators
Check the pressure regularly
Avoid turning it up too much
For high-quality service in Baltimore for boilers, give our crew a call today.