Lee Brothers Contracting Is Rosedale's Most Trusted Plumber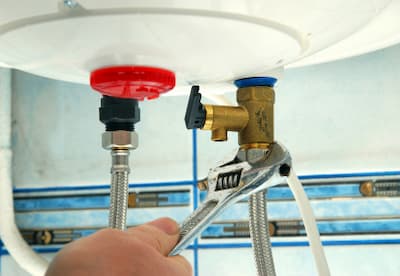 If you haven't already worked with Lee Brothers Contracting, now is the time to start. You don't know what you're missing when partnering with a Rosedale plumber that takes great pride in the work we do and the services we provide. We offer what local homeowners need, such as:
Gas Lines & Re-piping
Plumbing Repair
Sewer Services
Laundry Room Drain Cleaning
Emergency Plumbing
During your time as a homeowner in Rosedale, you're going to need a plumber for updates, upgrades, and repairs. Instead of trying to find a new contractor for every job, why not choose one now you can use for all your plumbing needs.
We've been around for over 30 years and don't plan on going anywhere anytime soon. Today is the perfect time to call and schedule an appointment and find out for yourself why we have the flawless reputation we do.
Rosedale's Top Choice For Boiler Repair
A lot of Rosedale homeowners don't know where to turn when they need service for their boilers. There aren't as many qualified resources available in the area for work with boilers. However, you can bet that the company with over three decades of experience in the field can handle any and all of your boiler service needs. When something goes wrong, you need immediate service and quick resolution, especially if the weather is frigid.
One of the leading issues that boilers run into is a malfunction of the thermostat. We know what to look for to quickly assess and accurately diagnose the problem. You'll appreciate our prompt, professional service and our ability to get your home comfortable, cozy, and safe once again.
Rosedale Plumber To Service Your Plumbing Fixtures
Do you know how many service call requests we get each week concerning fixtures? A plumber is there for installation, repairs, maintenance, ad replacement of fixtures:
Toilets
Sinks
Showers & Tubs
Garbage Disposals
These are the fixtures that keep your household running smoothly, and if one of them is out of commission, it's going to be a serious problem. The sooner you contact us, the better off your household will be. Schedule your appointment in Rosedale today, and get premium service for your plumbing, heating, and air conditioning systems.