Help! What To Do During A Plumbing Emergency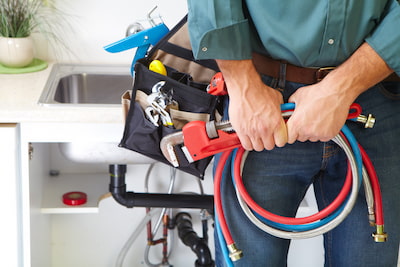 No matter what type of household emergency happens, it's common for homeowners to panic and freeze up. Of course, the problem with that is this can cause a minor crisis to have significantly worse repercussions. Ask any professional plumber, and they'll tell you they've seen more than a few clogged drains become lower-level home flooding incidents.
While you may not be able to avoid a plumbing emergency from occurring, you can be better prepared for how to respond. Saving valuable time can make a great deal of difference.
Preventing A Full-Scale Plumbing Disaster
Since most homeowners will experience at least one plumbing emergency, it's good to know how to identify red flags, determine what constitutes an emergency, and have a plan for how to react. The goal is to minimize the damage and keep your home safe.
Shut off the water source - It could be right at the faucet, or you may need to find the shutoff valve outside your home; either way, be ready to spring into action. Do yourself a favor and locate the external shutoff valve for your home's water supply before a problem occurs.
Locate any related issues like smaller leaks - If possible, identify if the plumbing problem is one big issue or several small ones. This will help you and enable you to provide your plumber with valuable information.
Call an expert for advice and resolution - There's not much you can do except let an industry expert take over. Make sure you and your family aren't in a situation where electricity and water are combined.
For the best response time, if you have a plumber you already know and trust saved as a contact to your phone list, you'll be several steps ahead of the problem.
Having A Pro On Your Side
Lee Brothers Contracting is the ideal solution for all of your plumbing needs. From drain cleaning to emergencies, we handle it all!
With over three decades of experience, we're the clear choice for your service needs. If you have a home in the Baltimore area and need a plumber, give us a call anytime.