Dependable Plumber Serving Lochearn, MD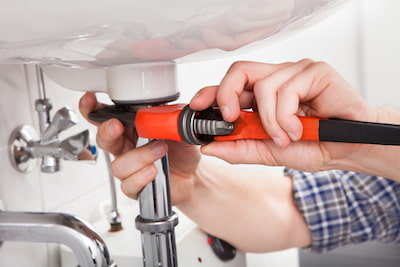 Lee Brothers Contracting is the only name that you'll need to know in Lochearn when you need a professional plumber. We go above and beyond and exceed your expectations. Quality always matters when it comes to your home, especially something as vital as your plumbing.
We're honored that so many local residents have come to trust us over the years and decades. We work hard each day to maintain our impeccable reputation, and we're glad you're willing to give us a chance. Take a moment to review previous projects, testimonials, and feedback so you can get a feel for how we operate.
We promise to earn your trust by providing high-quality service at affordable prices. If you reside in Lochearn and need expert plumbing today, give our team a call right away.
Lochearn's Top Resource For Professional Boiler Repair
Believe it or not, even though boilers are still quite common in Lochearn, not every heating company is qualified to work on this type of system. As a professional crew with over 30 years of industry experience, we've worked on our fair share of boilers. When boiler repairs are what you need, Lee Brothers Contracting is the company to contact.
Some of the most common causes of boiler distress are:
Leaking or kettling boiler system
Boiler turning off by itself
Lack of heat or hot water
Frozen condensate pipe
Low/decreased boiler pressure
Older boilers are more prone to have problems, as are boilers that have not been properly maintained. However, any heating system at any point can suddenly act up. It's crucial to call for help as soon as you notice symptoms and call in the best team for the job.
Expert Plumber To Trust For Quality Service In Lochearn
How can you be sure you're hiring the right professional for the job? This is a question you'll be faced with as a homeowner any time you're hiring a contractor; choosing a plumber is no different.
Some tips to consider before letting someone inside your home to work on your plumbing or HVAC:
Make sure they have a current license
Check with references when time allows for it
Make sure they've worked on the type of problem you have
Don't base your choice solely on the lowest price
We meet all of these criteria and more. Contact us today in Lochearn, and rest assured you're getting the highest quality work from a local plumber there is.