Experienced Gas Lines & Re-Piping Contractor In Baltimore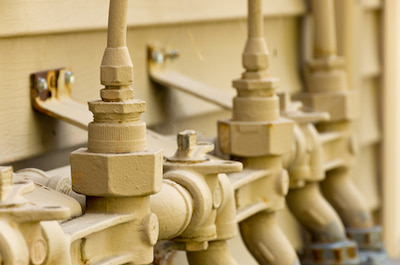 Lee Brothers Contracting is a name you can easily associate with excellent service when you need a plumber for Baltimore area jobs. Among the many types of service options we offer are gas lines, including re-piping. It's not something you'll need often, but when the need does arise, it's good to know exactly who to call.
We're proud to be a top resource in Baltimore for gas lines, from re-piping to sewer services. As with your water lines, your gas lines may need re-piping, and it's a job that should be executed by a skilled and experienced professional.
We'll keep the job conditions safe and deliver quality work that is meant to withstand the tests of time. For long-term solutions without complications and repair issues, trust us for a job well done.
Gas Line Re-Piping
From the standpoint of a professional plumber, it's easy to see when a job calls for re-piping for gas lines and why. As a homeowner and consumer, it's not as simple.
When you hear terms like that thrown around, all you may be thinking about is what it is going to cost you financially. While you should be concerned about the price, a plumbing company quotes you for the job; understanding the work and its value will help make more sense.
Re-piping is what it sounds like - the process of replacing existing pipes in a building or home. If your home is over 55 years old, there's a good chance that the lines are galvanized or zinc-coated iron pipes. As these pipes age, the zinc lining erodes, triggering rust formation.
Signs To Watch For That Mean You Need Re-piping
The trouble with gas lines is that when they need repairs or replacement, it's more serious than water lines. While both examples require immediate attention, gas lines carry a higher risk of severe implications if not quickly addressed. Homeowners who test, maintain, and repair their lines regularly will have less to worry about.
However, an emergency can always occur, and some common signs to be aware of are:
Hissing Sound
Rotten Egg/Sulfur Smell
Spike in Bill
Appliances Not Working
Check Area Around Pipes for Dry/Dead Vegetation
When in doubt, have it checked out. Call Lee Brothers Contracting when you need service for gas lines in Baltimore.