Professional Baltimore Sewer Services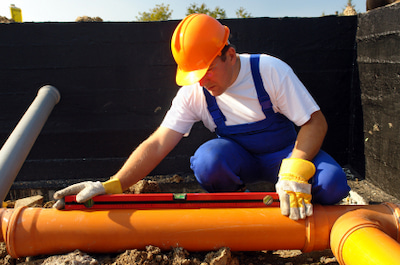 At Lee Brothers Contracting, we know the importance of sewer services for Baltimore area homes. It's easy to take for granted what a critical job this system does for you and your household - until something goes wrong.
It would be best if you had a reliable, professional plumber to depend on for all of your residential service needs, especially one to trust with emergencies. A broken or blocked sewer line undoubtedly qualifies as an emergency and something you need to be taken care of immediately. Now is not the time to be searching for the right plumber in the Baltimore area to address your problem, so choose one before an emergency arises.
We're there for you when you need us the most, including repairs and other sewer services. Please don't hesitate to contact us now to establish a line of communication with a dependable local company you can use now and when an emergency occurs.
Signs Of Sewer Trouble To Watch For
The best thing you can do for your sewer line is schedule regular maintenance. By working with a local expert for plumbing repair and sewer upkeep, you reduce your chances of running into emergencies. We're happy to be your go-to resource for sewer services, and some common red flags to be on the lookout for are:
Soggy Spots - Inexplicable pools of water can mean leaks
Greener Grass - Vegetation flourishes when there's a leak
Sewer Odor - indicating a crack or clog
Slow Drain - which happens before a complete blockage
If you know or even suspect you have a problem, it's time to call Lee Brothers Contracting and have the issue addressed before it develops into something worse.
We're Here For Your Sewer Services & More
It's no picnic to deal with plumbing problems, especially sewer issues. However, knowing you have a reliable and reputable team to trust for repair and maintenance service makes a world of difference.
We'll help you establish a routine maintenance plan to avoid emergencies. And we'll be there when a crisis develops, whether you've kept up with regular maintenance or not. We're the team to trust for Baltimore sewer services, so call us now to arrange for your immediate appointment.