Top Quality Water Heaters For Ample Hot Water For Your Baltimore Home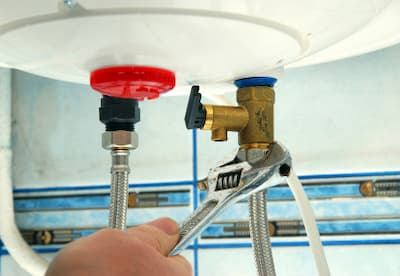 Lee Brothers Contracting is the resource in Baltimore that homeowners revert to when they need service for water heaters. You don't just want a plumber; you need an industry specialist with superior customer service skills.
We know how vital it is for your household to have continuous access to quality plumbing, including hot water. Your hot water provides you with the sanitization you need for cleaning and the comfort you need for bathing. You don't realize how much you rely on your hot water until you don't have it readily available.
We're the team to trust for installation, maintenance, repairs, and replacement for water heaters. If you suspect you need service for your hot water system, make the call today and feel good about the service quality you get from our dedicated crew.
Common Water Heater Issues
The truth is that you need a reliable Baltimore plumber for many tasks throughout your time as a homeowner, including water heaters. The sooner you research and narrow down your selection to the best plumbing expert around, the better off you'll be. That way, no matter what type of service you need, you'll know who to call and already have the phone number in your contact list.
Most local homeowners choose Lee Brothers Contracting. We can help with all of your water heater service needs, including addressing the most common repair problems like:
Overheating
Bad Gasket
Faulty Temperature and Pressure (T&P) Relief Valve
Stuck or Damaged Valve
Improper Water Pressure
You need a professional who can assess the situation, accurately diagnose the problem, and provide exceptional repair service to correct the issue. We'll be happy to assist you with any plumbing service you need.
Reliable Plumbing Service Is A Phone Call Away
Don't despair when you need plumbing repair; just get in touch with our experts. We provide top-notch service for quality workmanship that will ensure longevity for years to come.
If you're in need of professional plumbing service for water heaters in Baltimore, give us a call right now. We promise to not just meet your needs but to exceed your expectations.