Experienced Heating Repair Pros Serving Baltimore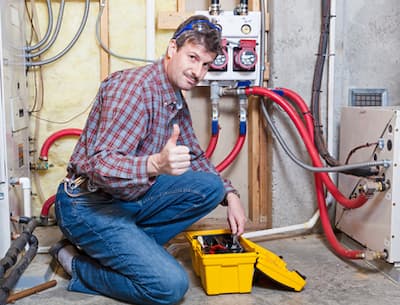 No matter your heating unit or system, our expert technicians at Lee Brothers Contracting are the team you can count on. To make sure your heater is kept in premium condition, our Baltimore area heating repair team can offer regular maintenance if needed.
No matter the repair, our heating contractor team has years of experience under their belts to properly access the situation and immediately get to work. If you're currently dissatisfied with your heating unit, our team can work with you to figure out which system is best for both your requirements and budget.
Heating installation of any new system is easy to work for us, and we guarantee you a proper installation with reliable craftsmanship. So give us a call anytime to schedule your upcoming heating repair or installation in the Greater Baltimore, MD, area and all surrounding cities.
Common Heating Problems You May Encounter
Ask any reputable Baltimore heating contractor, and they'll tell you they've seen it all. However, when it comes to services like heating repair, some service requests are more common than others. Some of the frequent repair calls we get include:
No Warm Air - The furnace blows but the air isn't warm enough
Continuous Cycling - Even if the temperature drops, your heater has to cycle off
Unusual Noises - Don't ignore banging, screeching, or other noises
Not Blowing at All - System seems to be on but not blowing any air
Increase in Energy Bill - A spike without obvious reason is a concern
Choosing The Best Heating Repair Company
It's not a matter of if; it's a matter of when you'll need a company to work with for heating repairs. Savvy homeowners know the value of having a service provider in mind and lined up before repair needs materialize especially emergency ones.
If you do your homework, you'll quickly realize that Lee Brothers Contracting is the perfect fit for your repair needs. We go the extra mile to provide vital service for our customers. For the best results for heating repair in the Baltimore area, make the call to our office right now.