Arlington's Leading Plumber & HVAC Pros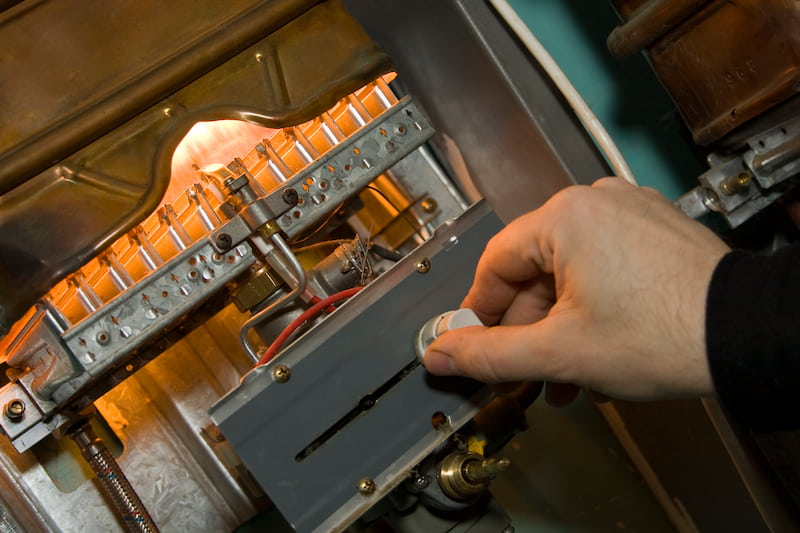 Lee Brothers Contracting has been caring for homeowners in Arlington for over three decades. We're a top local plumber and HVAC company, and we've been proving that for over 30 years now. What can we help you with today? We offer a wide range of plumbing, heating, and air conditioning services. Keeping you comfortable and safe in your home is our job, and customer satisfaction is our top priority.
Whether you need a fixture installed or emergency service, you'll receive the same level of high-quality care. We strive to offer superior workmanship, comprehensive client care, and affordable prices. Please contact us today in the Arlington area if you even think you may need your plumbing or HVAC system service.
Boiler Repairs To Help Heat Up Arlington Homes
You may not know much about the boiler system in your Arlington home, but that's what we're here for. All you need to do is monitor its performance and alert us to changes or red flags, such as:
Kettling that can cause overheating
Low pressure or underperformance
Strange gurgling noises
Not responding to thermostat
Apparent signs of leaking
If your boiler is different than usual for any reason, call us for possible boiler repairs. The quicker we're able to provide you with much-needed repairs, the better your system will work for you. You'll appreciate the fact that a better-functioning boiler will also mean lower utility costs each month.
Please don't take chances when it comes to your primary heat source. We offer prompt and professional assessment and repair services.
Top Arlington Plumber Ready To Work For You
What type of plumbing service can we take care of for you today? In addition to emergency repairs, re-piping, and dewar services, we're the best local resource for fixture installation or repairs for:
Toilets
Tubs
Sinks
Showers
Today is the perfect time to call Lee Brothers Contracting and make an appointment. Call us in Arlington for top-notch care from a skilled plumber and HVAC technician.