Lee Brothers Contracting: Ellicott's Top-Rated Plumber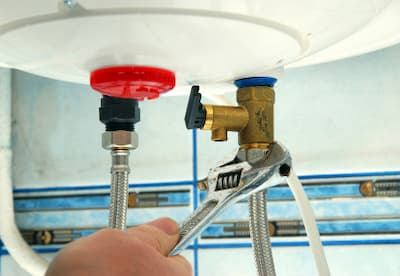 If you're an Ellicott homeowner in search of a professional plumber that can provide you with the comprehensive services you need to keep your home functional and comfortable, you've come to the right place. Lee Brothers Contracting is the premier plumber serving the Ellicott area, and we'd be happy to provide you with the high-quality services you need to keep your home's systems operating as effectively and efficiently as possible.
We love providing quality results to our valued Ellicott clients when it comes to their various plumbing service needs. When you make the choice to hire Lee Brothers Contracting, you can rest assured you're getting the assistance of a team of skilled pros who are able to deliver on a number of different service needs, whether you're looking for in-depth plumbing repairs, professional drain cleaning, or even help finding and installing a new water heater for your home. No matter what need you have, we're the team that can fulfill it. Call us today to learn more about the services we provide and let us be your trusted plumber in Ellicott.
The Plumber Ellicott Can Rely On For The Best Services
For over three decades, Lee Brothers Contracting has been proudly serving homeowners in the Ellicott area with expert services. Our plumbers are some of the most experienced in the local industry and have the knowledge and skill necessary to handle all of your needs. We're also the HVAC experts with the ability to maintain your comfort systems from installation to replacement.
We take an immense amount of pride in the work we do. In every project we undertake, our main goal is to maximize customer satisfaction. We understand how important your plumbing and HVAC systems are to you and your family, and as such, we are honored each and every time a customer hires us for a job. We promise to honor that trust by treating every service that we perform as if we are conducting it in our own home. Call us today when you need to hire a professionally licensed plumber in Ellicott. Our polite and knowledgeable staff is here to help you in any way that we can.
High-Quality Boiler Repairs For Homes In Ellicott
During the winter, you and your family rely on your heating system for the warmth and comfort that you expect and deserve within your home. If your boiler breaks down, you're bound to suffer an immeasurable inconvenience. Before you are in need of major boiler repairs, it's important to have a professionally licensed contractor on call that you can trust. At Lee Brothers Contracting, our team has the knowledge, skill, and experience to handle all of your boiler repair needs. Call us today if you need to hire a professionally licensed contractor to help you with your boiler issues in the Ellicott area. Our courteous staff would be happy to assist you in any way that we can. Our knowledgeable experts can answer any questions that you may have about your heating system or our expertly performed repair services. We would be excited to schedule your appointment today!