Forest Park's Leading Provider Of Plumbing & HVAC Services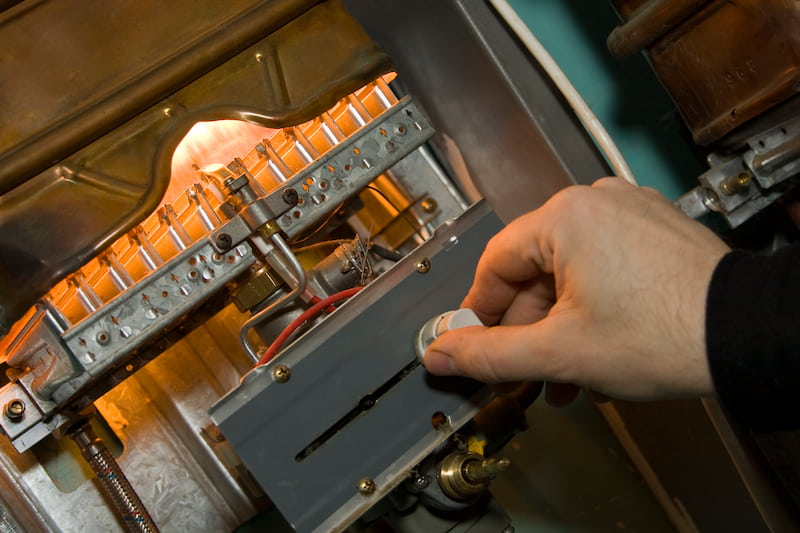 The plumbing system of your Forest Park home is an extremely important part of the comfort that you and your family rely on, so one of your biggest priorities should be finding a plumber to keep it in great shape. At Lee Brothers Contracting, we understand how important your plumbing system is to your home, so we work hard to provide all of our clients with the highest quality plumbing services possible. We offer all sorts of services, from regular repairs to pipe and sewer line replacements, and we're always ready and eager to keep every part of your plumbing system performing well.
All of our plumbers are licensed professionals with extensive training and experience, and we can always guarantee that you'll receive the highest quality workmanship and most professional customer service. We know how vital it is to keep your plumbing system in excellent condition, so we take our responsibilities very seriously, and we always guarantee your complete satisfaction with our work. Give us a call today schedule your appointment for plumbing services In Forest Park, or ask any questions you have about the services we provide, and we'll look forward to working with you.
We Are Forest Park's Reliable Plumber
Lee Brothers Contracting wants to be your expert plumber specialist in Forest Park. From repairing leaking fixtures and gas lines to complete re-piping, we have all your local service needs covered. No matter what project we accomplish for you, you can rest easy knowing that we back our work with a 100% satisfaction guarantee.
If you've never had plumbing services that leave you with a smile, we'd love to show you what getting quality service from an experienced Forest Park plumber is like. It's really convenient to know that you have a go-to professional who can care for both your plumbing system and HVAC equipment. Plus with the access we provide to emergency service, you'll have the peace of mind knowing you can get help when you need it.
Specialized Boiler Repair When You Need It Most In Forest Park
Lee Brothers Contracting is a professional plumber who also specializes in boiler repair services in the Forest Park area. If you're looking for a professional plumber who's licensed, insured, gas certified, and ready to become your go-to boiler repair pro, give us a call! We repair, install, and service a wide range of residential boilers and water heaters in the major brands.
One of the things that makes us different than other professionals is our complete range of services. You're never going to be faced with having to choose just one solution because your plumber isn't trained to meet your service needs. We've been in the industry for a while now and have been trained for other specialty work as well.
In addition to boiler repair, you will always be able to count on us for boiler installation service when it comes time to replace your old water heating equipment. We can also help you make sure your hot water heating system is well-taken care of throughout its lifetime of usefulness.