Jessup's Reputable Plumber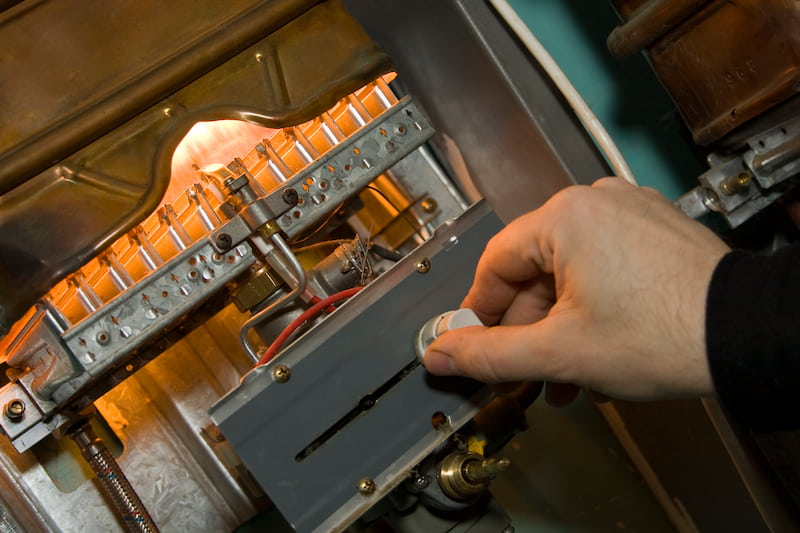 For high-quality workmanship and customer service in Jessup, depend on the trustworthy team of plumbers at Lee Brothers Contracting. In addition to a comprehensive array of professional plumbing services, we are local specialists in air conditioning and heating as well, making us the area's top expert in making your home functional and comfortable. Just a few of our services include:
Water lines & re-piping
Heating repair
A/C installation
Drain cleaning
And many more!
Whether you're in need of plumbing or HVAC services in Jessup, our team of professionals is available to meet your service needs. All you need to do to get started is give us a call! You can take advantage of our emergency services if your problem can't wait, or call to set up a quote and consultation if it's not an emergency. Either way, we'll always be ready to help you make your home a more comfortable place.
Call Our Jessup Team When You Need Boiler Repairs
If you're one of the many homeowners out there who uses a boiler system to heat their home, it's important to make sure you've got the name of a professional plumbing company in Jessup you can trust to help with any of your boiler repair needs. When you're in need of professional boiler repairs to help you keep your home cozy and warm this winter, you can count on the skilled pros here at Lee Brothers Contracting to get the job done right and help keep you and your family comfortable this winter season.
While boilers might be one of the less common heating systems found in modern homes, they can still be surprisingly effective and efficient when heating your home, as long as they receive the regular care they need. Anytime your boiler system starts acting up, it's important to ensure you get the repairs it needs before those issues have a chance to cause further damage. With the right care, your boiler can provide your home with the comfort you and your family need for many years to come.
We're The Plumber That Jessup Can Rely On
When it comes to high-quality plumbing services in Jessup, savvy homeowners know that Lee Brothers Contracting is the only name you need to know. With over 30 years of industry experience, our team of skilled plumbers can expertly serve homeowners just like you with the comprehensive plumbing and HVAC services they need to keep their homes comfortable and functioning properly at all times.
As the premier plumber serving the local area, we specialize in a wide range of high-quality services to fit just about any service need you could imagine. Whether you're in need of plumbing repairs, drain cleaning, water heater services, AC maintenance, or even emergency A/C repairs, our team has the experience and expertise necessary to get the job done right.