How To Choose The Best Local Plumber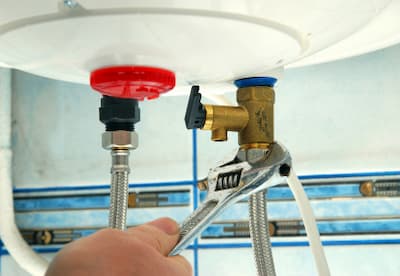 When choosing a plumber for your home in the greater Baltimore area, the ultimate goal is to find a permanent fixture. Hopefully, you won't need to call in a plumbing contractor that frequently; however, when you do, it's nice to already know who to call. Have your contractors saved to your contact list, so you always know which company to call for scheduled appointments and emergency situations.
Set yourself up for success by doing your research and preliminary screening now. By doing so, you'll be one of those savvy homeowners who already have a professional in mind whether you need to install an upgraded tub or show up after hours for emergency leak repair service.
Questions To Ask Prospective Plumbing Experts
You can do some early groundwork by asking people you know and reading online reviews for local plumbers. However, once you narrow it down to a smaller group of options, it's time to ask some questions. In the same way you'd interview to hire someone at your place of employment, you have to ask questions before you pick the perfect plumber.
Do you have a current license in good standing? - It seems obvious, right? However, too many so-called pros out there have let their license lapse or, even more frightening, have lost it but are still doing business somehow. Err on the side of caution and ask to see their license for your own records before letting any contractor work on your home.
Do you have any references? - Whether a plumber is new or established, you're not the first client they've worked with. Ask for references so you can contact previous customers to ask for their approval rating.
What is your professional background? - Obviously, the more established a professional is, the more at ease you should be about hiring them. Yet, it's more alarming if a company claims a long history but none of it local, which makes it difficult to vet them.
With Lee Brothers Contracting, you get expert service backed by 30 years of experience. We go above and beyond to provide an exceptional experience for every homeowner. Call us today in Baltimore, and let us show you why we're the preferred local plumber and HVAC company.