We Are Cross Keys' Leading Plumber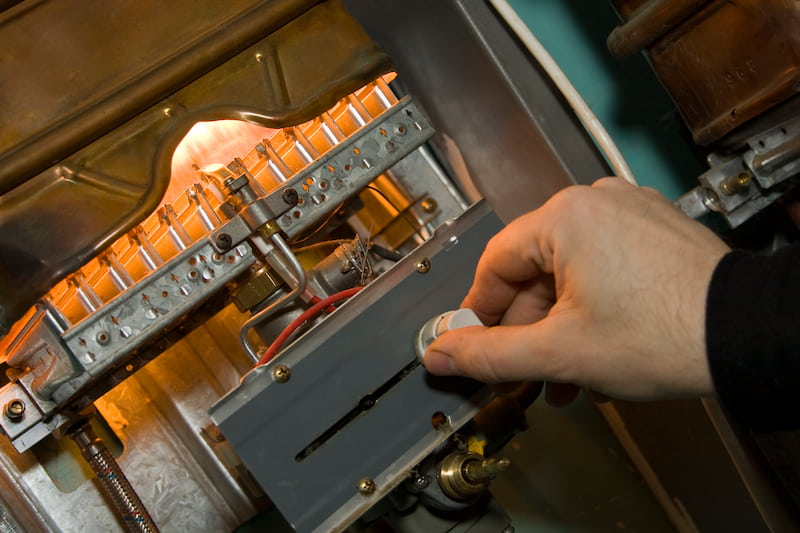 When you think of Lee Brothers Contracting, you probably think of high-quality services from a plumber in Cross Keys. We're serious about our commitment to excellence in everything we do for our customers. Top-notch plumbing and HVAC work are what you're promised when you hire us for your residential work.
We offer installation, repairs, maintenance, and replacement for components of your plumbing, heating, and air conditioning systems. Our mission is to provide you with home comfort and improve the efficiency of your utilities.
Being a homeowner is rewarding, but taking care of all necessary tasks can feel overwhelming. Give us a call when you need plumbing, heating, or cooling services in Cross Keys and feel confident that you're in good hands. We go above and beyond to provide you with work you can feel optimistic about.
Outstanding Service In Cross Keys For Boiler Repair And More
If you reside in Cross Keys and find yourself needing boiler repairs, you can rely on our team. We have over 30 years of experience with boilers and can quickly diagnose any problems you're having. Some common signs that you need professional boiler repair services are:
Strange Sounds
Odd Odors
Higher Than Usual Energy Bills
Unresponsive to Thermostat
Pilot Light Turning Off
Be attentive and take note if your system seems off. Leaks, whistling noises, and water that's not hot enough are all indicators of a problem. The earlier you address the problem, the better off you'll be. Please call as soon as you suspect you may need repairs.
High-Quality Plumber In Cross Keys Has To Mean Lees Brothers
At Lee Brothers Contracting, we believe in providing quality and quantity, which means all of the services you need without sacrificing quality workmanship. Choose from essential plumbing services like:
Tub Installation
Toilet Repairs
Emergency Plumbing
Water Lines & Repiping
Drain Cleaning
You can count on us for superior service from a team that doesn't cut corners. Call us now to request a top-notch plumber that services the Cross Keys area.