Lee Brothers Contracting: Garrison's Reputable Plumber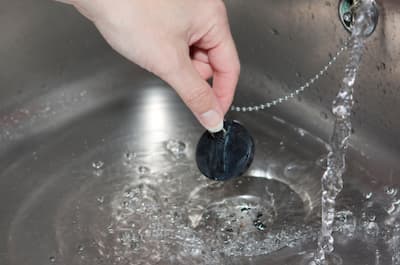 When you need a reliable plumber in Garrison, the smart move to make is to call Lee Brothers Contracting. Your plumbing may be the most important system in your home, responsible for carrying water to your faucets and fixtures so you can be clean and cook with ease. It is also responsible for carrying waste away, which is the greatest invention in sanitation. However, when your plumbing isn't working as it should, it just creates a giant headache for homeowners like you. Luckily, Lee Brothers Contracting can easily tackle plumbing issues, no matter how hopeless it may seem at the time. We offer expert installation and maintenance services as well. Give us a call whenever you need work performed on your plumbing system.
Garrison's Top Choice For Boiler Repair
For the best in Garrison boiler repairs, the name to trust in is Lee Brothers Contracting. If you're like most homeowners, your boiler is something you certainly cannot live without. So when you notice that yours is starting to show signs of disrepair, then it's time to call in the pros. The sooner you act, the better. When the time arises, you need to have our Garrison crew come in for prompt and professional boiler repair services to get things up and running again ASAP.
If you already know you need repairs, give us a call now. This could be the difference between being able to salvage your existing system and having to replace it. In many cases, even an older boiler can get a few more years of dependable service out of it as long as you get the quality repairs necessary. Too many people also settle for poor service when it comes to getting this type of work done. You can get the best workmanship at an affordable price by working with Lee Brothers Contracting.
Call Our Plumbers For Quality Service In Garrison
When you decide to go with a Garrison plumber, make certain you get the very best by going with the professionals at Lee Brothers Contracting. We have experienced plumbers who are all licensed and insured to guarantee that we are providing you with trustworthy plumbers that will always put your needs first. We have been providing the Garrison area with top-quality service for over 30 years, and it shows through the quality work that our plumbers bring to the table. When you get our assistance, we can guarantee upfront pricing and service that we stand by. We take pride in our work and seek to provide the area with the absolute best plumbing services whenever called upon. Make the call to Lee Brothers Contracting to see the difference that experience can make.