Kingsville's Reliable Plumber Is Lee Brothers Contracting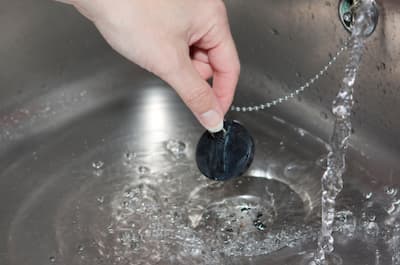 Keeping your plumbing system operating efficiently and effectively is a difficult and ongoing responsibility. At Lee Brothers Contracting, our Kingsville plumbers are here to provide for all your needs. We proudly serve residential property owners with a wide range of plumbing and HVAC services, including:
Drain cleaning
Plumbing repairs
Furnaces
Heating repairs
And much more
With our assistance, you will be able to keep every portion of your plumbing and HVAC systems in the best condition possible at all times.
Our plumbers have been working tirelessly for thirty years, and the key to our long-term success is simple. In every service that we provide, our professionals place customer satisfaction as our highest priority. When you hire us to care for your plumbing or HVAC system, we promise to bring this dedication to excellence to every job we perform. Call our plumbers today to learn more about our services or to hire our Kingsville team to take care of your home's needs.
The Only Plumber Kingsville Should Trust
Lee Brothers Contracting has been providing services to the Kingsville area for years now, and. in that time, we haven't just developed a reputation as a great company, but as people you can trust. And it isn't hard to see why. We focus our efforts on making sure that our customers are receiving excellent service with every task we perform. Our plumbers work to achieve 100% customer satisfaction at every single job. We know your plumbing is one of the most important parts of the comfort and security that you and your family depend on from your home. So we'll do whatever it takes to keep them in excellent repair.
Our plumbers are all licensed and professionally trained, meaning that at every job, we can guarantee you'll be receiving the best service and most professional workmanship available. We'll be completely accurate with all of our diagnoses of any plumbing issues and we'll make sure that all of our repairs are totally thorough. We also understand that these repairs can disrupt your daily life, so we'll work to complete them as quickly as possible, but we'll never sacrifice quality for speed.
Kingsville Calls Us When They Need Boiler Repairs
During the colder months of the year, it's very important that you know that your boiler is able to keep your home warm, comfortable, and safe. You and your family rely on this heating system not just for comfort, but also for health and safety when the temperatures drop below freezing. The heating experts at Lee Brothers Contracting know how important your boiler is to your home, and we'll be able to provide you with the high-quality repairs needed to keep it in great shape.
All of our Kingsville heating contractors are licensed, trained, and industry-experienced professionals who will be able to guarantee that you receive the best repairs possible when you have any problems with your boiler. We'll be able to accurately diagnose any problems you encounter and provide you with thorough repairs. We'll do whatever it takes to keep your home warm through every winter that comes along, and we'll guarantee your satisfaction with our work.